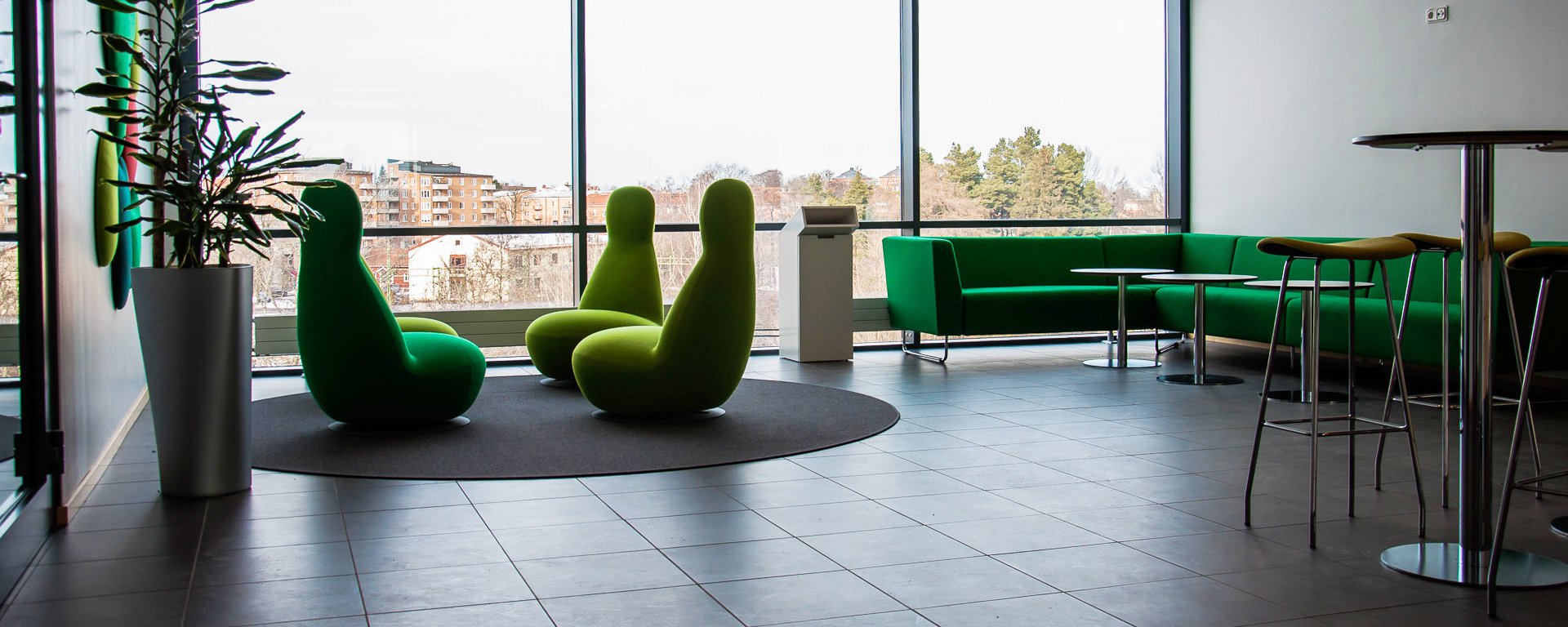 Spaljén
Spaljén was completed in 2013. The building contains companies in individual office rooms but also larger companies that dispose an entire house body.
The building consists of four houses with separate entrances and separate entrances to each floor. The ventilation is adapted to the IT environment and kitchenette on every floor.

• Total area: 6 200 m²
• Visiting address: Kaplansgatan 16 C-G
• Floors: 4
• Rooms: Up to 24 on every floor
• Constructed/occupancy: 2013
• For rent: From individual office rooms in Open Office to entire house bodies.