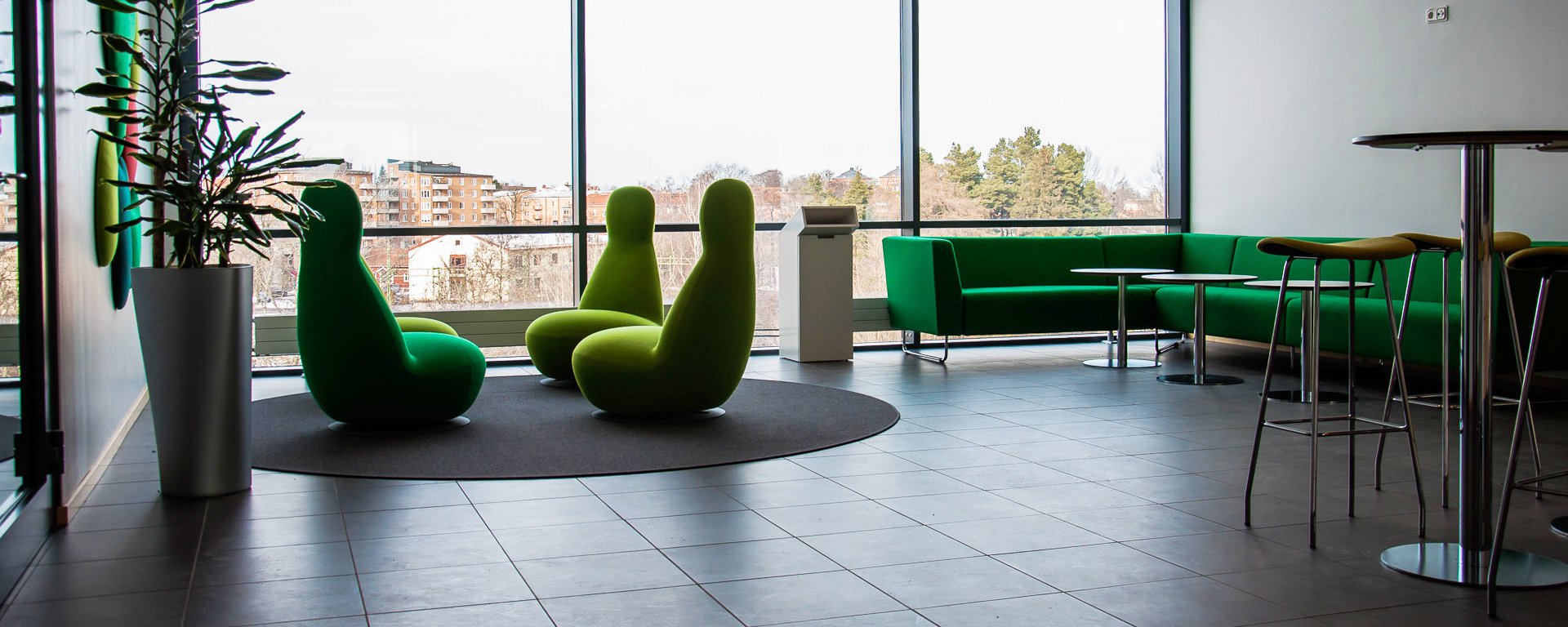 Tegelbruket
Tegelbruket is an old, charming building that differs greatly from the other buildings in the Park in terms of exterior.
The interior has the same standard as the other buildings in the Park. There are 22 offices, one conference room for 2-12 people and a canteen with kitchenette. Everyone who works in the Park has access to shared resources in Växthuset.

• Total area: 500 m²
• Visiting address: Kaplansgatan 16A
• Floors: 1
• Rooms: 22
• Constructed/occupancy: 2001
• To rent: Individual offices for the smaller company.