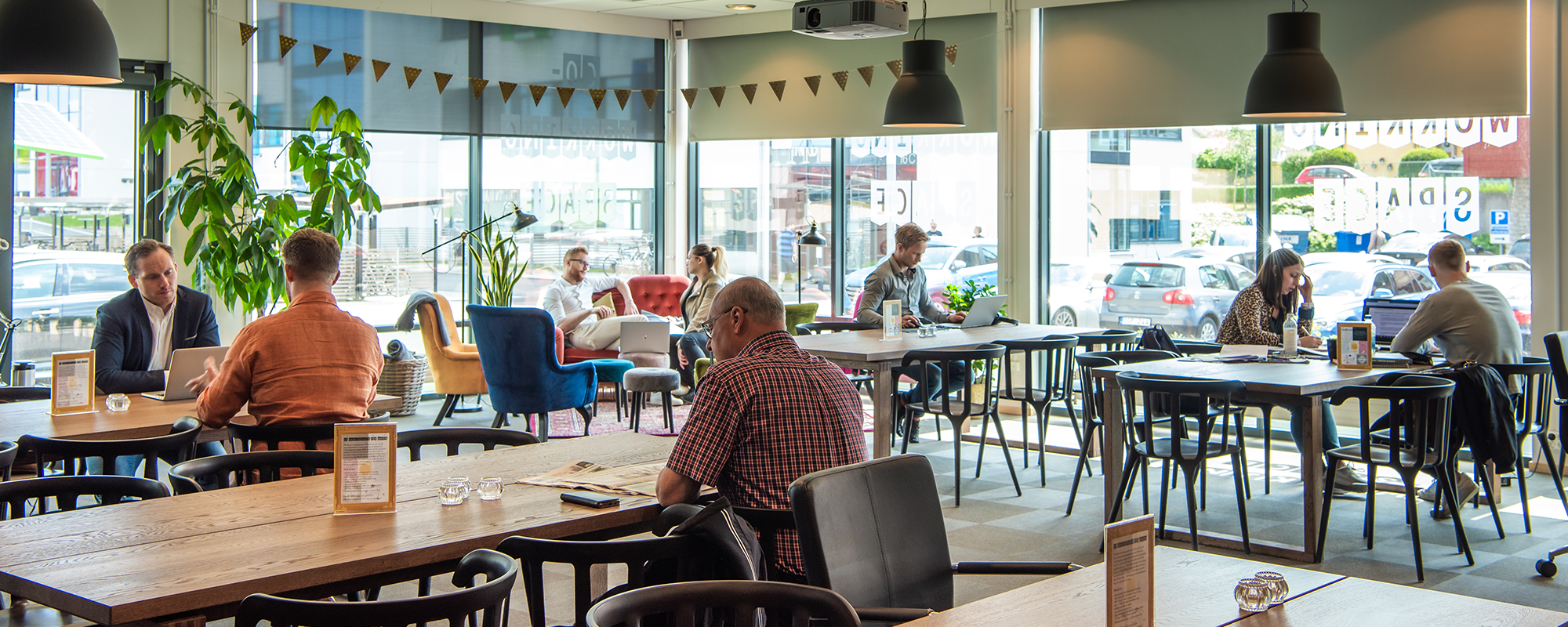 Co-working space in Science Park Skövde is the place where you will find a nice environment, pleasant atmosphere and good coffee, while you have almost unlimited opportunities to create new networks, lots of exciting conversation topics and new knowledge.
In our Co-working space, we offer you an "office", a workplace for the day. You are welcome here when you want to change the working environment for a while or when you feel that the washing machine at home is paying too much attention to you. Maybe you've been to a conference and want to spend the rest of the day with us instead of wasting time getting back to the office? If you are a student, maybe you want to sit in an inspiring environment and write your degree project? Whatever your reason, you are welcome in Co-working space.
Our motto: Pay it forward
Shared knowledge grows. Don't miss the opportunity to talk to other visitors, maybe they have insights, knowledge or contacts that you can benefit from.
If your stomach is happy, you are happy
In the adjoining café you will find what you need to get through a working day with a consistent blood sugar level – coffee, snack and lunch. Ask the table neighbour if he or she wants to join you!
Some rules to relate to:
• Every time you visit Co-working space you enter via the tablet at the entrance.
• You buy coffee or tea in the café (do not bring your own).
• You eat your food in the café, except at special events.
• Pets are not allowed.
• You are not allowed to bring alcohol.
• When the work day is over, furniture and cables are put back.
• If you light candles, you are responsible for extinguishing them.
Warmly welcome to spend your working day with us and be a part of our community!
— Carolina Green
Questions?
Do not hesitate to contact Carolina!

Carolina Green
Business Coach
0708-73 14 15