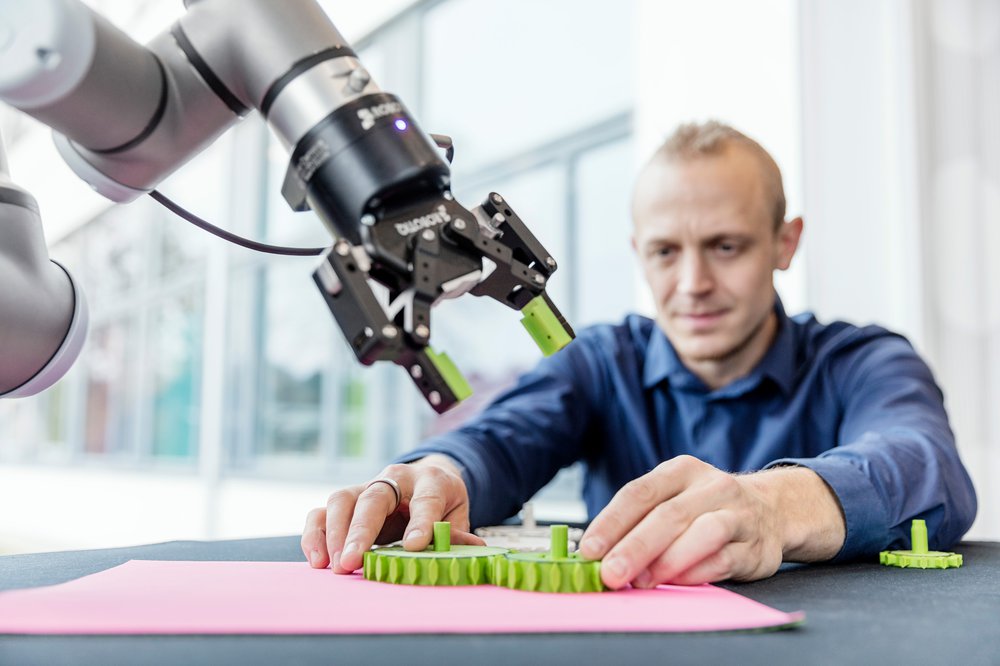 ASSAR Industrial Innovation Arena
Project period: 2018-01-01 – 2021-04-30
ASSAR Industrial Innovation Arena is an initiative of Science Park Skövde AB, University of Skövde, IDC West Sweden AB, Volvo Car Corporation and the Volvo Group. The project is part of the innovation environment at the University of Skövde and Science Park Skövde.
Due to the successful cooperation in the sub-region, a number of joint projects and initiatives have been taken since 2009. Together they have helped to establish the well-functioning collaboration that today characterizes the Skaraborg node. The commitment to ASSAR further develops this collaboration.

The aim is to integrate existing structures and operations for competence development, research, development and innovation and to offer manufacturing and technology companies an open, world-class innovation environment. ASSAR Industrial Innovation Arena will be a meeting place where education, innovation and research provide new solutions for the industry.

The primary target group for ASSAR is regional small and medium-sized manufacturing and technology companies. By taking part in, and contributing to, the open innovation environment, these companies will increase their competitiveness and achieve sustainable growth through knowledge development as well as increased innovation and innovation management capacity. The secondary target group for ASSAR consists of companies and research players whose involvement in ASSAR helps small and medium-sized manufacturing and technology companies to gain access to knowledge and activities that contribute to development.
The project is funded by the EU's regional development fund, Region Västra Götaland, Skaraborg´s Association of Local Authoritiesand Skövde municipality.