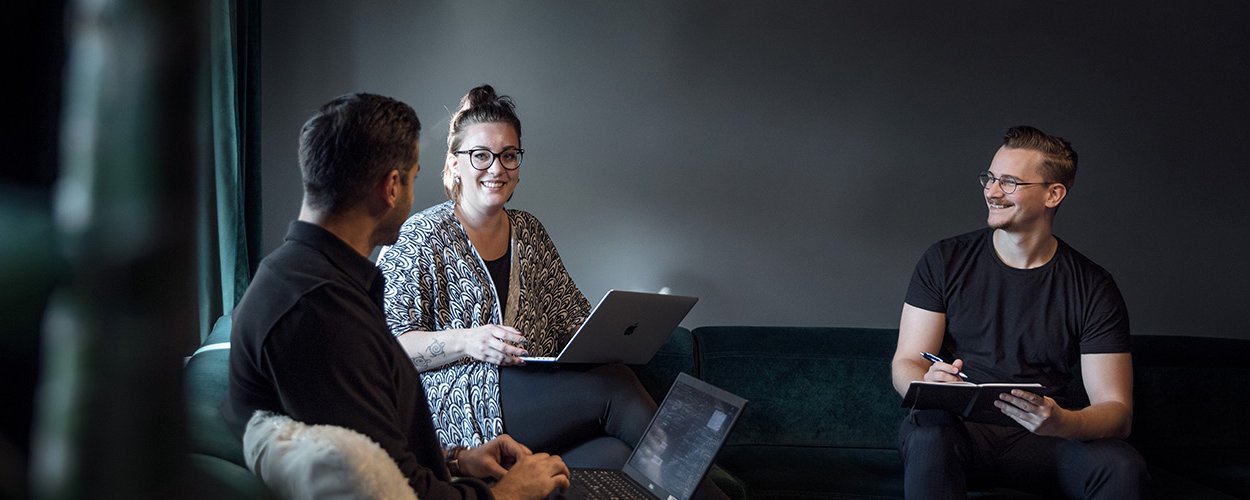 Are you ready
to take the next step?
One of the biggest challenges for corporate survival is the rapid pace of change.
Our mission is to support with methods, external monitoring and new ways of thinking
that facilitate adaptation for the future.
Developing business
Our methods are aimed for helping companies to train their ability to develop their business model themselves. One of the most important tools we use is the Design Thinking method, a well-proven method of development work. It helps keeping focus on the right things and ensures customer benefit, while at the same time involving all parts of the own company.
Business network
Science Park Skövde offers many opportunities for networking. We believe ideas can be born and developed in the meeting with others. Therefore, we support industry- and function-specific networks within the framework of the Park and also collaborate with networks outside our environment.
Cooperation
One of our most important roles is to put companies in the right context. By knowing as much as possible about the companies in the Park, we can link companies together when the need arises. We also work closely with the University of Skövde to create opportunities for companies and researchers to benefit from each other.
Do you want to know more?
If you want more information about how we work to develop the companies
in Science Park Skövde, you are welcome to contact any of us.