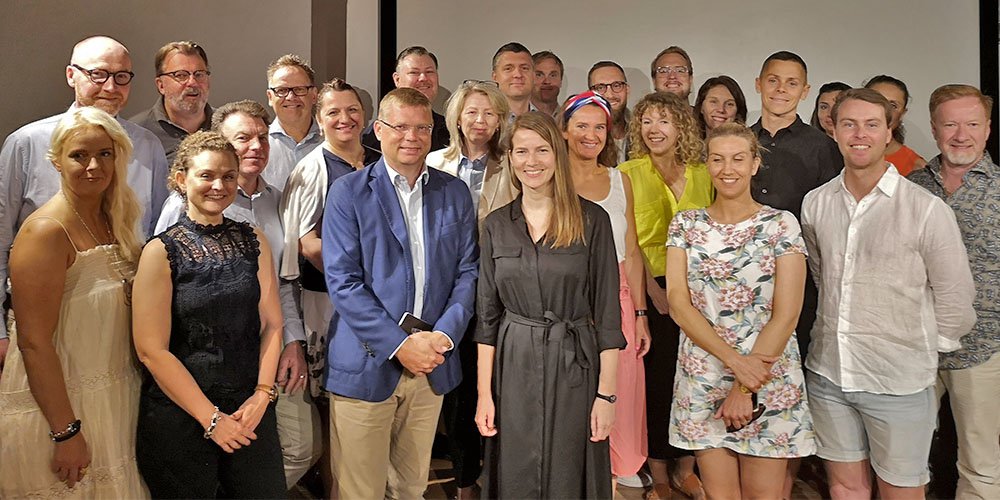 VINK – West Swedish Incubators
Project period: 2017–2019
In the VINK project, eight West Swedish incubators work together to implement a quality-enhancing program. Thereby they all hope to achieve a better output of their work and reach a larger mass in a global scope.
The purpose of the collaboration is to:
create better conditions for the incubators to work together
work more efficiently
achieve better results and communicate them.

Thanks to a more resource efficient innovation system, capacity can be optimized. In this way, the region and its incubators become stronger and more known for their good work results, which mainly consists of creating more new companies in an efficient and professional way. It also creates more new jobs.

The purpose is, firstly, to jointly work out procedures for carrying out the incubation process. To begin with, it is about finding ways to get more academic and industrial spin-offs. Then it is about improving the internal support processes for evaluating, taking in, agreeing, starting up, developing and exchanging sustainable business of innovations, created and refined from knowledge, ideas and research results at the region's educational institutions and industry. The third aim is to increase awareness of regional development through collaboration with new innovative companies and companies that collaborate between different sectors. This will strengthen the region's competitiveness and in the long term we can create a more developed and more sustainable society.

The incubators participating in the project are GU Ventures, Chalmers Ventures, The Incubator in Borås, The Future Company, Science Park Skövde, Sahlgrenska Science Park and Innovatum.

The project is funded by the EU Regional Development Fund, Region Västra Götaland and the incubators.
Read more about the VINK project (in Swedish)