Sweden Game Arena exhibits at Europe's largest gaming fair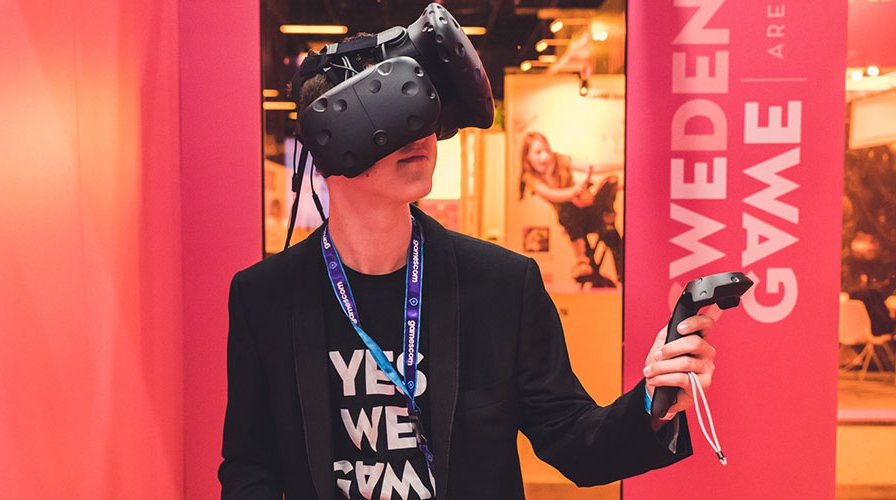 The GamesCom fair in Cologne, Germany brings together hundreds of thousands of game developers and gamers from around the world for five days in August. Sweden Game Arena is of course in place to promote the companies that exhibit under the same umbrella.
The project Sweden Game Arena, part of Science Park Skövde, today includes some fifty gaming companies. During GamesCom, 22 of them show up in the 160 square meter booth for which Sweden Game Arena is responsible. Most companies are based in Skövde and Gothenburg.

- We go to GamesCom because it is the most important gaming fair in Europe, maybe even in the world. Our goal is to find new customers, start new partnerships, market our member companies and Sweden Game Conference with the closing festival October 16-19, and take note of trends in the market, says Magnus Ling, project manager for Sweden Game Arena.

The gaming industry is still a rapidly growing market and it has to be where it happens.

- We have seen several of our local gaming companies born, developed and succeed internationally, such as Coffee Stain Studios, current with their latest game Satisfactory and even younger companies like Flamebait with Passpartout: the starving artist which was their first hit in 2017. That we at the fair takes the Swedish flag internationally and is visible under the common name Sweden Game Arena gives extra weight to our regional gaming industry and to the individual companies, says Magnus Ling.
Read more about Sweden Game Arena