The first step towards Skövde Science City has been taken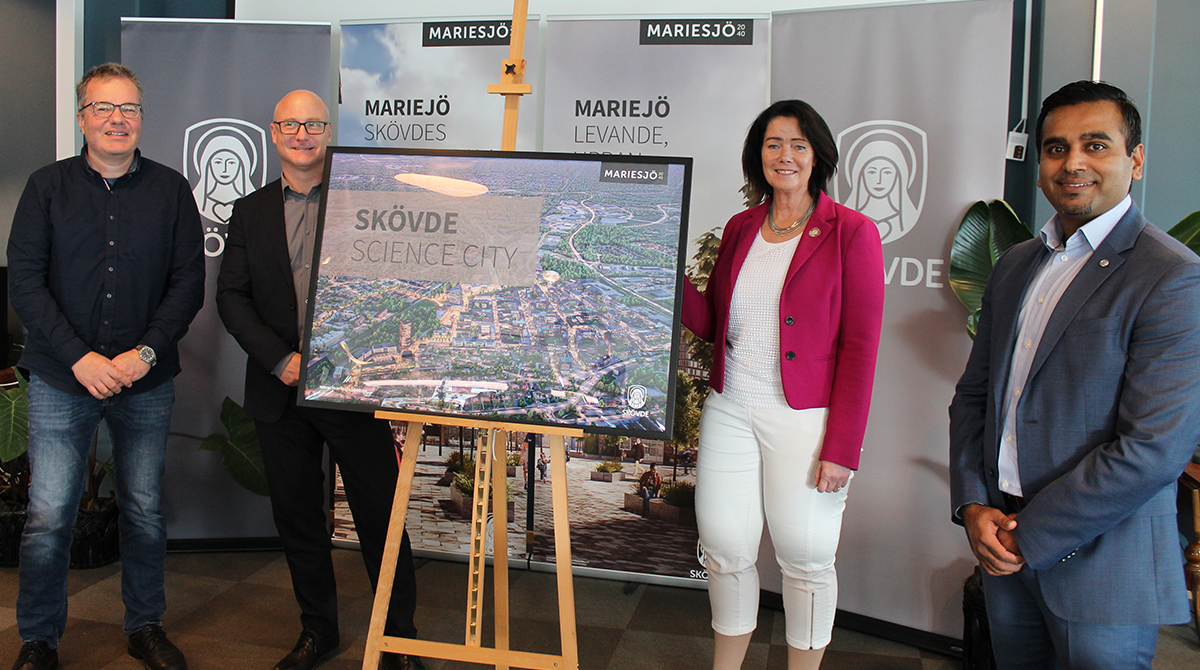 The preparatory work has been done. The decision has been made. Work is now starting on the development of a completely unique district - Mariesjö.
Mariesjö's location is unique and offers opportunities to connect Skövde's districts and at the same time create a developed connection between the city center, Science Park Skövde and the University of Skövde. A prerequisite for creating a competitive city that attracts young people and that offers a breadth in both education, housing, career and leisure.
- It is an opportunity for the whole Region of Västra Götaland, to create an environment that is vibrant and full with opportunities and that strengthens us all for the future. We see potential for many new jobs with this investment that can take us towards establishing ourselves as Skövde Science City, says Mats Jägstam, CEO of Science Park Skövde.